So we have established that in my hiatus from blog land a lot has gone on! The biggest and most exciting note of all that has gone on is that I married Small Town Guy in October. The post where I first announced our engagement can be found
here
.
In the land of
Creating With The J's
I was a pretty busy card maker. When I started talking wedding plans people were asking if I was going to make my own invitations. My initial response was no. That seemed like a task and stress that I could delegate elsewhere and not have to worry about. I completely agreed with my friends that it was silly for me to not be making my own wedding invites, but at the same time, my stuff was packed, why add undue stress to a bride, and Small Town Guy hadn't been a part of my creative world for roughly 5 years. He knew that side of me, but what was to say HE wanted handmade wedding invites. Well...we started looking, ok ok ok, I started looking which meant he had no choice but to look at night after work! I looked at ideas on Etsy and Google Images. We had some thoughts. We even had some thoughts of taking those found ideas and making them ourselves. Here is one of the ones we found on etsy. We even ordered a sample. The sample was awesome, but it seemed crazy to spend the money they were asking when we knew we were capable of making it. We tried a couple things with this format and had to accept defeat. (Music is highly important to us and very much a part of who we are, so the ticket concept was pretty cool) As you can tell by this first image, there is going to be plenty of out of the box thinking!
There was some technology that defeated us one some of those initial ideas and there was a price tag that was far from pleasing on some of the other ideas. I did what most brides do and sat down in front of this trusty computer and ordered catalogs. I KNOW!!!! Me, of all people was ordering catalogs to order my wedding invitations. ME, the card maker, the maker of smiles and pick me ups, I wasn't even going to make my own wedding invitations. My friends, and especially my nearest co-workers were still in shock of this news.
The catalogs came and all the pages that were dog eared or sticky noted were pages that had other "stuff" on them. I wasn't seeing a single invitation I liked for one reason or another."The price is too high." "This one is kinda nice but yet it says we are too cheap to spend money on a nice invitation." "I suppose this one will work." Ah, you see where this is going don't you? Yep, you guessed it, off to the
drawing
Pinterest board I went. There were some thoughts in my head but I needed that spring board. Pinterest can be a great spring board for me. I no longer have that inspirational pin and couldn't find it now when I just searched for it, but it was a square invite and it was put together in a way that everything that comes in a wedding invite was tucked neatly inside. The final invite and that inspirational image look nothing alike, but there was something in that original photo that made the rest of the pieces in my head click!
I am a visual person. That means that sometimes it is easier for me to explain something when I have a visual aid. Explaining things through text messaging or email or Facebook messages can be even harder. Rough draft number one was born!
If you are the crafty type you completely "get" that the protege or the "rough draft" doesn't have to be in "THE" colors and exact products. This is just a test run of the idea in your head. If you remember, I told you all my stuff was still in storage at this point. I had these supplies (I use that term loosely here by the way) on hand from something I had on for Small Town Guy's Aunt. ah, if only I had taken a picture of that, homemade scratch offs. Anyway, back on topic. These were the colors and pieces that were laying around. It worked for me. I sent this picture to a couple of my girlfriends and they were all like "WHAT??? You are having a Mardis Gras themed wedding?" or "Are you REALLY using those colors??" This made me laugh and shake my head. Once I explained these were the colors on hand and that 1. anything purple would be black. 2. The yellow would be a paler yellow and 3. all parts and pieces are a work in progress....well we were all ok.
Rough draft was good, but once the rough draft was done my brain was really working and I really needed the pieces to start working toward the real deal. A shopping we will go! One of the downsides to moving back to my small town is the lack of places to shop for things such as paper supplies. I managed, several counties and stores later, but that is an altogether different story.
Well the rough draft evolved. It evolved a few times.
The invitation on the left is phase two or three of the second rough draft. Yes, I made it and then changed it and changed it again. It went most anywhere with me. If I was sitting idle somewhere, it was sitting out where I could look at it now and again and ponder what would happen next, what was missing, etc. I was waiting. Waiting for what you ask? I was waiting for it to speak to me, kinda like those Pier 1 commercials. :)
I knew I didn't like the inked effect so I made another one. The upper right photo was an attempt all its own based on likes and dislikes from the photo on the left. I am not certain why there isn't a piece of ribbon on it, but the ribbon stays! Promise! Someone was having a hard time understanding the pocket idea for the inside, so I had to get the help of a trusty pink sticky note to help them visualize! Apparently my friends are visual folks!! The pocket was important to me. The pocket was going to keep all the pieces from falling on the floor when our guests opened the invitation. C'mon, you know those pieces fall on the floor when you open up the invitations! I was just looking out for our guests and saving them a trip down to their toes and then hitting their head on something on the way back up!
Parts and pieces were added and taken away and then a final decision was made. There was help from most of those awesome girls mentioned
here
. This "niece" spent her summer summer vacation Tuesdays working on wedding invitations. She thought the was just getting away with arts and crafts every Tuesday night, but her Mom and I snuck in plenty of math lessons!!
These photos were taken during the final make all the pieces stage. That led to assembly. Now we are getting down to the nitty gritty and it is time to work on other details but someone decided to make their own wedding invites so that is what must happen first. It all worked out in the end, but that isn't to say I wasn't ready to see these puppies head to the post office!!!!
Now that credit has been given where credit is due lets get to that pocket shown in the lower left picture. That pocket is holding the stuff that falls on the floor...the return envelope, additional details, and the response card. And yes!!! we made the response card too. When you open this flap up you see what is shown in the photo in the upper right. "All you need is love and that is just what we've got. Please join us as we tie the knot!" Cute huh??? We think so!!!
Alright back to the response card! I had seen these madlib ideas on Pinterest. I didn't see one that I was completely happy with. I sat down in front of the computer with lots of tabs open and tooks bits and pieces from three or four ideas and made our own!
Reading them was a hoot! Some were serious, some dirty, and some were flat out funny. There were a few that came back with just a name and the number attending. While not what we hoped for, at least they still rsvp'd. One of my Great Uncle's didn't rsvp and when his daughter asked him about it he told her it wasn't a standard rsvp he didn't have to fill it out. he he he. We were prepared for some of that too. No one said we had to be traditional and we weren't going to conform just because many people thought we should. We now have these rsvp's to look back and chuckle, one of the many fun memories of our day.
It was time consuming (made 100+) and, at times, tedious. It was, however, definitely worth it. Our invites were unique and so are we. Yes, our wedding colors were black and yellow. Yes, those black and yellow wedding colors may have been influenced by Pittsburgh sports teams. Say what you will, but they were sharp looking colors on our wedding day!
Are you a mad libs fan? Did you make your own or help a bestie make their own wedding invites? What do you think?? I hope you will leave some comment love!
Thanks so much for stopping by. If you are in a region affected by this bitter cold, please stay safe and warm and don't forget to check on your elderly neighbors! Hugs and best wishes from my small town to wherever you are in the world. ~Jen
Linking up at these awesome blogs: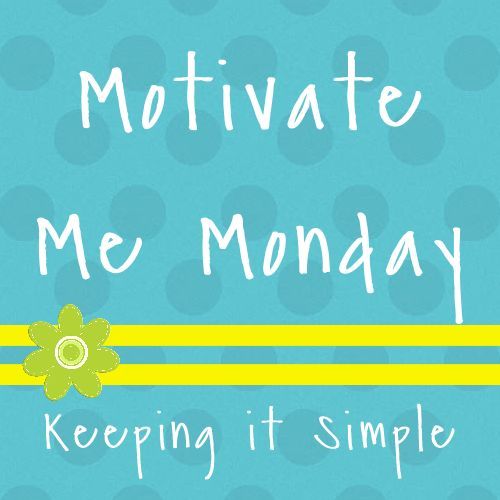 Creativity Unleashed at Shaken Together Life